---
Reviews
Add a Review
---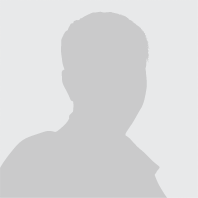 VRBO Bear Stay review
This luxury ranch retreat is nestled among some of California's most breathtaking rolling hills. The location beckons you to enjoy the outdoors and everything the Central Coast has to offer. Whether you like to hike, fish, horseback ride, surf, or just simply hang out and enjoy some of the most awe inspiring views this home has to offer, this is the place for you! Our gracious hosts, Roger and Susan, made our arrival special in so many ways. From the beautiful fresh cut flowers in every bedroom to the delicious fresh fruit picked right from the ranch orchards to the awesome homemade cookies, no detail was overlooked. They took us on a tour of their 850 acre working ranch and we marveled at the incredible view overlooking the Estero Bay. The fresh air carried the fabulous scent of their orange orchards and flowers blossoming throughout the property. Plus, we were free to eat anything that was ripe and ready for picking on the grounds. We enjoyed lemons, oranges, avocados and fresh herbs. It was simply amazing! The fabulous surroundings, wide open spaces and views truly recharged our spirits. The home itself rivaled the ranch's outside surroundings. From the historical Monterey pine floors to the custom woodwork, this home really showcased the owners' personality and artistic flair. Susan's whimsical artwork and Roger's intricate woodwork throughout the home exuded warmth. They truly put their hearts and hands into making sure that we felt right at home. Cottontail Creek Ranch featured 5 luxurious bedrooms, each with their own personal baths. Everyone had their own personal space to retreat to and relax. The home's floor plan was perfect for togetherness and included great family gathering spots like a fully equipped gourmet kitchen, spacious dining room as well as the large living room with its massive rock fireplace. Every room had an incredible view to enjoy. We spent evenings around the great fire pit or soaking in the steaming spa reminiscing about the day's adventures. It was the perfect home for a reunion or celebration! If you must venture away from this private paradise, Cottontail Creek Ranch is in close proximity to the vineyards of Paso Robles, fabulous seafood in Morro Bay, and the quaint coastal town of Cayucos. It's also a convenient home base to launch an excursion up the coast to visit Hearst Castle or explore the craggy coast of Big Sur. We have not stopped talking about our visit to the California Central Coast and the Cottontail Creek Ranch. Thanks Roger and Susan for a great stay!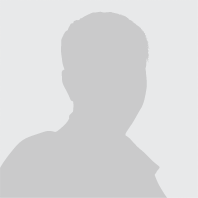 Fabulous Place for Family Vacation!
First of all, Susan was a wonderful host, she always answered my emails and phone calls within minutes. She was able to accommodate all of my requests and went out of her way to take care of all of our needs. The house is absolutely gorgeous, very well-maintained. You can tell that Susan loves this house and all the property around it. We were met in the kitchen with a huge bowl of freshly-picked oranges and avocados! There are various little ornaments and trinkets around the estate, done tastefully, showing a true love for the place. Everything was very clean, and we did not find any disrepair on the 850 acres. We enjoyed talking to Susan and reading various articles about the ranch and Chopper. Such a fantastic story! What we loved most was that for our family of 18 never had to leave, except to buy food. There were so many things to do at Cottontail Creek Ranch. We enjoyed the Bocce ball, horseshoes, two jacuzzies, swimming pool, endless walking/running trails (some are NOT for the faint of heart!), ping pong, board games, gorgeous fire pit, an enormous kitchen that's large enough to accommodate several "chefs", lounge chairs on the patios to sit outside at night and enjoy the zillions of stars. It was such a relaxing place, so quiet, so lovely. Susan offered to take us in her truck to the "ridge" where she described the hills around the property and told stories of the land, her family, the history, the conservancy. It was so interesting, and such a wild ride! Breathtaking views to the ocean, Cambria, Morrow Bay. Well-worth the experience. All in all, I heartily recommend the Cottontail Creek Ranch for an event for a large number of people. You will be so impressed with the serenity and peacefulness that will surround you.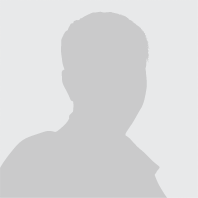 Wonderful property wtih lots of on site activities. Located on an operating ranch
The property was perfect for a 90th birthday party. Our group had 17 adults from Northern Cal and Southern Cal, a good spot in the middle. The property is in excellent condition and offered a large location for lots of adults. Spent most of the time at the property using the pool, corn hole game, hiking, bocci ball, etc. One day took a bus on a winery tour and visited Summerwood and Niner, great lunch at Niner. This place was better than it looks on line. Thank you Susan for a wonderful stay. Bob K.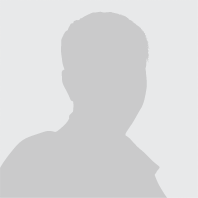 Lee S.
Canyon Country
9th March, 2018
Wonderful!
There are tweleve of us ladies, we're a Bunco group that has been together for years. We take a weekend trip in February each year. Our criteria is specific, we need at least 6 bedrooms, and 5-6 baths. Comfort is important, we're decades past winging it on couches and standing in line for a bathroom. Susan, and her Cottontail Ranch, provided the perfect experience for our trip. The house was wonderful, with a large, open kitchen, dining, and den area for us to gather. A nice living room, and two large master suites were upstairs. Downstairs three comfortable bedroom/bath situations waited off the den, and another, small bedroom was off the kitchen. There's also quirky lofts, a treasure trove for a house full of kids. And finally, a game room, just outside the back door, with additional sleeping space. Decks surrounded the house, overlooking this beautiful ranch, filled with cows, avocados, and citrus trees. The house and setting itself made the weekend perfect, but what made it remarkable was Susan and her hospitality. The table was lovely, set for all twelve of us when we arrived-- that's never happened in any house I've rented in the past 15 years. Susan, who obviously is proud of her ranch--and rightfully so-- offered to give us a tour of the property, amazing, and so much fun. The trip was full of lovely surprises and the warmest hospitality. We planned on scouting around some, but Cottontail Ranch was so enchanting we ended up staying at 'home', eating in (the kitchen was fully equipped) and playing games. Thanks so much, Susan, for the best girls weekend ever- we will be back!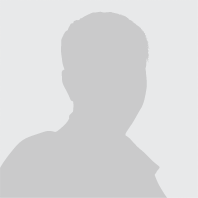 Bill O.
2nd October, 2017
Simply fantastic
As fantastic as Cottontail Creek Ranch looks in this listing, the reality is even better. Start with the house: generously sized, with enough bedrooms and bathrooms to house a small army, and a nice big kitchen in which to play around. There are plenty of fun books around, a cozy living room set around a fireplace, a piano, and everywhere a lovely view of the valley. We hardly used the casita (because we were outside most of the time), but it makes for a great space to stay up late when the rest of your peeps have tucked in. How about the outdoors? Well, if you're a walker, there are 850 acres to walk. That's, like, a mile in every direction. If you're a swimmer, you have a lovely pool. If you're a tennis player, the court is lovely - and if you're not, there are plenty of racquets and balls provided so you can pretend you are. There's a bocce court, a fire pit, and a basketball hoop. My friends and I set up two bands worth of music gear on the patio and jammed to our hearts' content. And lastly, Susan, our host. Generous, caring, helpful, pleasant, and friendly. She made everything easy for us, arriving and departing. This was our first time at CTC, and I'm certain it won't be our last. It's an amazing place, a true California experience. I can't recommend it enough.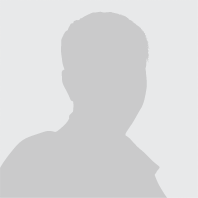 Mary F.
8th October, 2017
Relax Refresh Reenergize
Our group of 12 friends (6 couples) thoroughly enjoyed our stay at Cottontail Creek Ranch. Susan was a pleasure to work with and she was very accommodating. The description of the home and property is accurate but doesn't begin to describe the warm and relaxing atmosphere. Each of the couples had privacy with their own bed/bath (fresh flowers from the garden!) but there was also room for everyone to gather, visit, play games, cook and dine. The home was clean and the kitchen had everything needed for all the cooks in the group. We were welcomed with a beautifully set table as well as a large bowl of fresh oranges for squeezing in the orange press and a bowl of yummy avocados. We split cooking duties and on the night the ladies cooked the guys were in the upstairs loft that opens onto the lower main living area watching football on tv. It was great because we were separate but could still interact with them. When the guys cooked the ladies headed out to the detached game room for ping pong tournaments. There is also an extra fridge, poker table and plenty of comfy seating for spectators. And it was right off the patio so we could watch the guys slaving over the bbq! The property has a beautifully maintained swimming pool and tennis court as well as plenty of space for hiking and exploring. The fire pit was the perfect place to gather. Jose is the care taker and was always available but not intrusive. The property is rural so be prepared for a little drive on a narrow unlighted road with roaming cattle and wildlife. Our group opted to stay in after dark but that just added to the fun. It does get very dark on the property in the evening so the tennis courts and pool are not available, but Jose brought us a great light for "after hours" bocce near the fire pit. The group also enjoyed shopping in Morro Bay and SLO, antique shops, wine tasting, and olive oil tours. We would highly recommend a stay at the Cottontail Creek Ranch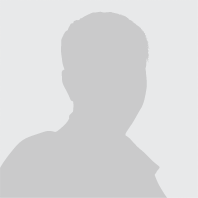 Emma W.
Corona Del Mar, CA, USA
24th October, 2016
Perfect for Large Family`
We recently enjoyed a long weekend at Cottontail Creek Ranch with our large family. The ranch is absolutely breathtaking and feels very isolated, even though it is only a short drive to nearby towns. Sadly for us, it rained (extremely unusual for this time of year) and we were unable to use many of the outdoor facilities or go too far from the house, but we made the best of it. The house was spacious and we enjoyed the well equipped kitchen with spectacular views. The upstairs lounge with a fireplace was also a favorite spot for us to gather. We did make great use of the outdoor fire pit for roasting marshmallows and the hot tub on the upper deck. Susan was wonderful to deal with prior to our visit and was very welcoming on our arrival. She took some of us for a drive up to the top of the mountain to enjoy the breathtaking views to the ocean. Susan was always on hand if we needed her throughout our stay. Miriam and Jose at the ranch were also amazing and helped make our stay very special. The little ones enjoyed feeding the baby cows and seeing the chickens. All of our guests had a wonderful time and we would love to visit again in sunny weather. Highly recommended!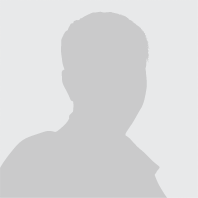 Adrien L.
San Mateo, California
31st May, 2016
Wonderfully scenic and beautiful getaway
I just spent a long weekend at Cottontail Creek Ranch with my large family to celebrate my 45th birthday and what an incredible experience at Cottontail Creek Ranch. There are so many little touches that Susan does that really made us feel incredibly welcome... from fresh flowers and fruit, to lots of little details throughout the home. It was a perfect setting for our family weekend. It's a stunning setting with the beautiful rolling hills as a backdrop, whether watching from the deck, the large circular fire pit at dusk, or on some breathtaking hikes along the ridges which we really enjoyed. And then there are many other activities on site that entertained everyone across ages... the pool, the tennis court, the bocce ball, the hot tub, ping pong, board games, etc. We stayed several days and intended to take some excursions and actually never left the property the whole time. The kitchen is fully stocked with necessarily equipment for gourmet meals which was also great. THANKS much Susan!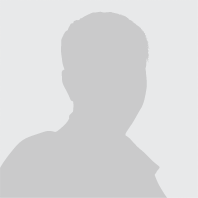 Betty O.
11th March, 2016
College friends reunion
5 couples gather to celebrate 45 years of wonderful friendship at the Cottontail Creek Ranch. The ranch is in a great location. Very secluded and very quiet. Beautiful rolling hill surrounds the ranch. The table was set beautifully when we arrived. Fresh oranges from the orange grove was provided for juicing. We had perfect weather and was able to go out and play golf at nearby Morrow Bay and also in Paso Robles. Susan was very kind to give us a ride around the ranch. Got to take in some spectacular views from the very top of the hill. We even hiked to the top. The house was perfect. Everyone had their own suite and the rooms were very nice and comfy. Lots of room for everyone to have their own space. The great room/gourmet kitchen was a great gathering room for all. Kitchen was well stocked and we all had a great time cooking meals together. Lots of things to do, but the best was just relaxing with great friends, great food, and lots of great laughter. The pool was too cold to enjoy, but we did get to use the jacuzzi, played bocci, relaxed and had breakfast on the deck. We would definitely come back again. Thank you Susan !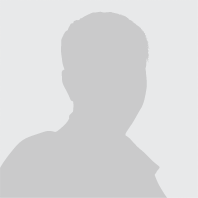 KARL (JOHN) H.
8th October, 2015
Paradise
We were ten in number, friends who have known each other for 40 - 50 years.Cottontail Ranch was the perfect setting to get together and reminisce. The ranch was fantastic, and the host, Susan Lyon, equally so.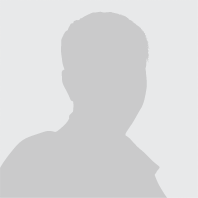 Diane M.
Nipomo, California
29th July, 2015
Parents 60th Wedding Anniversary
Our family spent a wonderful week at the Cottontail Creek Ranch on 850 acres. There were 4 generations celebrating my parents 60th Wedding Anniversary. Susan the owner is very welcoming and had the table all set for our arrival on the first night. Jose was so helpful if we needed to know how to work something. There is something for everyone, the pool, bocci ball, horseshoes, hot tub, hiking or sitting around playing games. We had family come in from Idaho, Colorado, Arizona and Texas. With the lofts, rooms and game room there was plenty of room for everyone. The kitchen is very large and could accommodate our group so we were all able to sit and have breakfast and dinner together. We loved the patio off the kitchen which also has a large table for meals or games. The owner Susan took my nephew to see her chickens and then gave us a tour of her ranch. It is beautiful!! We all didn't want to leave at the end of the week. We will remember this week with warm memories, it gave us a chance to all be together to celebrate my parents 60th anniversary.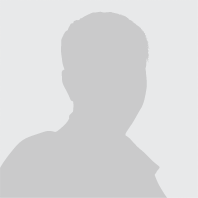 Perfect Getaway!
We had 15 guys getting away for a bachelor party.... and this place was perfect for our group. We did not want the typical Vegas trip, but wanted to be able to spend quality time with a close group of guys. We hardly left the house and pool area, and enjoyed every moment. The setup/design of the home was very unique and fitting as there are multiple areas that accommodate groups of people for "hanging out". We would have 4 to 5 groups of people in different places at any given time, (house hot tub, pool/pool house hot tub, fire pit, living room with fireplace) and wouldn't even know that the others were even there. The landscape was breathtaking with rolling green hills. Unfortunately, we never made time to do the ridge tour with Susan, but will have to do it next time. Great hospitality, and great accommodations. Cottontail Creek Ranch is one of a kind!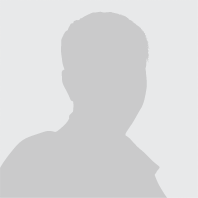 50th Birthday Celebration with friends; new and old - great memories created!!
I can't say enough about what an amazing experience we had at Cottontail Creek Ranch! It was the perfect location for a long weekend to celebrate my best friends Birthday! The accommodations were exactly what wee needed for a large group of 13, everything was very clean and updated. The kitchen was ideal for seating a large group with everything you could need to entertain. We spent a wonderful afternoon wine tasting in Paso Robles which was only 15 minutes away. The fire pit was a favorite gathering place at the end of the evening - it was so peaceful and the stars were amazing! The owner, Susan was very personable and made sure we were comfortable and had everything we needed. She even gave us a personal truck tour of the property that offered breath taking views of the ocean and Moro Bay! We had such a great time and would definitely return again!!!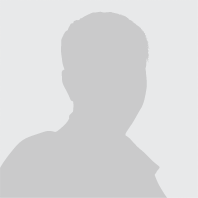 70th birthday celebration with kids and 6 grandkids - the oldest being 6
We had a fabulous time. The house and property was perfect for kids and their 6 little ones. The house was cozy and comfortable with toys inside and out. A separate building was great for building forts, playing ping pong and setting up trains. The adults had bocce ball, badminton, fire pit and wood barbecue that kept them interested. Really remote and beautiful but 20 minutes from the beach and spas. We loved it.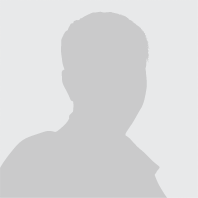 Family Gathering at the Ranch
If you are looking for a fabulous unique location for your next family or friend gathering, Cottontail Creek is for you! There is something special for every member of your group to enjoy. On our second family get-together, our six grandsons, who begged for us to take them back, spent lots of time at the heated pool, playing ping pong and basketball, hiking the hills, and walking to the lake in hopes of catching a fish. The adults enjoyed cooking in the beautiful modern kitchen, sitting around the firepit, and taking hikes on the trails and roads. The bedroom set up is perfect for families with each one having their own bath and several rooms have extra beds for children. The house is very well equipped with everything you need for a weekend or for an extended stay. This beautiful property is very close to the charming towns of Morro Bay and Cayucos, but you may never want to leave. We live in the county and find that going someplace close to home with our entire family of 16 is much easier when there is little travel needed. This is a paradise just 20 minutes away!